Millsberry\'s newest neighborhood is actually very old, but recent renovations have made it one of the most exciting places to live in the city! Renamed Metro Park, this neighborhood is the closest to the new
Downtown Entertainment Complex
, and recently became home to the
headquarters of the Millsberry Gazette
. Most houses are within easy walking distance of
Peabody Park
, and you can see bike riders, joggers, and families walking through the neighborhood on their way to somewhere exciting! With a combination of proximity to the hottest spots in town and all the conveniences of modern living, Metro Park is one of the most popular neighborhoods in Millsberry!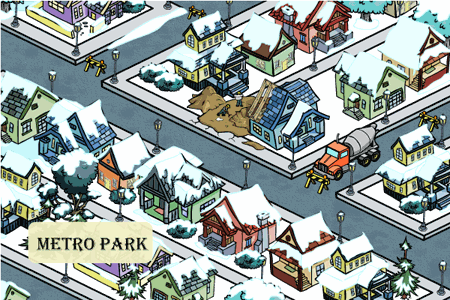 Ad blocker interference detected!
Wikia is a free-to-use site that makes money from advertising. We have a modified experience for viewers using ad blockers

Wikia is not accessible if you've made further modifications. Remove the custom ad blocker rule(s) and the page will load as expected.